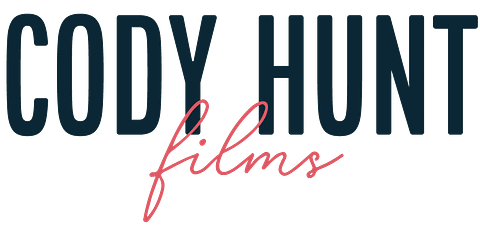 Cody Hunt
Artist & Videographer
Experience
2016 – Present
GPS Impact
Responsibilities included planning, filming, photographing and editing video projects for political campaigns nationwide.
2016 – 2017
Art In The Loop
Responsible for creating videos highlighting Art in the Loop's event series which included art installations and performances throughout the Kansas City downtown area.
Summer 2015
Camp Matoaka
Responsible for producing videos highlighting the day-to-day experience of the girls summer camp in Smithfield, Maine.
About Me
Cody Hunt is an artist and filmmaker currently residing in Kansas City, MO. Cody has predominately in political media the past two years with GPS Impact, but also produces wedding  and promotional films outside of his work at GPS. With his background from the Kansas City Art Institute, Class of 2014, Cody also has extensive experience in charcoal portraiture and design. Cody specializes in a naturalistic modern aesthetic and heightened realism within his film work. Often dealing with themes of identity, coming of age and social anxiety. Cody is always seeks to find new and exciting ways to tell visually compelling in the ever-growing media landscape.
Education
2010 – 2014
Kansas City Art Institute
2006
McCluer North High
iNTERNSHIPS
2006
Studios Inc
Skills
Premiere
89%
Photoshop
79%
Illustrator
71%
InDesign
50%
After Effects
85%
Contact
www.cody-hunt.com
codyhuntfilms@gmail.com
(314) 566-2082
Roy Temple
202-997-6357
roy@gpsimpact.com
Colby Smith

816-916-0620
director@thestudiosinc.org
Ann Holliday
816-718-1355
ann@downtownkc.org